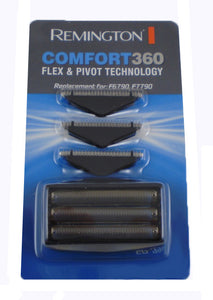 F6790, F7790 Series Foil & Cutter Pack.
Foil and cutter pack to fit models: F6790 and F7790.
Also fits F5790 model
(Buy two at the same time and post and packing is no charge.)
This is a foil & cutter set. Just pop your old pieces off and replace with these new ones.
These spares should be replaced on a regular basis for optimum performance.
SP399