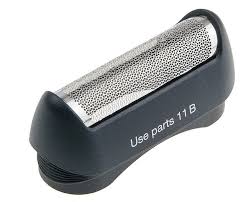 Braun (11B) Series 1, Foil only
Braun Series 1, Foil only To Fit: 150, 130, 130s only. Ref: 5684761
Just pop your old foil head piece off and replace with this new one. The foil top comes as a whole head piece so it's very easy to replace.
These spares should be replaced on a regular basis for optimum performance however this set fits older models and spares are limted.
Type 5683 11b but foil only.